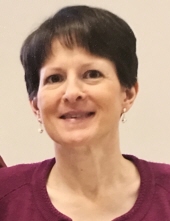 Obituary for Norma Haraway Moore
Norma Gail Haraway Moore, 56, of Madison, died Sunday, November 11th, 2018.
A graveside will be held on Sunday, November 18th at 3 p.m. in Ingram-Thornton Cemetery.
She is preceded in death by her mother, Betty Haraway. She is survived by her children, Larissa Ann Moore, Christopher Allen Moore; father, Arnold D. Haraway; brothers, Gregory (Deborah) Haraway and Wesley Haraway.
The family requests, in lieu of flowers, donations be made to Ingram-Thornton Cemetery; P.O. Box 430 Rogersville, Al 35652.
Visit rogersvillefh.com to share memories with the Haraway family.